A GPS Tracking Device 4G is an electronic device that can determine its exact location in real time using the Global Positioning System (GPS), or Global Navigation Satellite System (GNSS). Most GPS tracking devices are compatible with other GNSS, such as Galileo and GLONASS, but we'll call them GPS tracking systems for short because this is the most widely known GNSS.
GPS tracking devices for cars are becoming increasingly popular. Owners may want to keep track of their cars for a variety of reasons. Maybe they are afraid of car theft and want to find the best opportunity when someone steals it.
Also, if multiple people use the same car, the owner may want to keep track of where the car has been and how long it has been on the road. If you want to keep maintenance records or know your vehicle's performance history, then a tracking device is the best solution. This is the best car GPS tracker on the market today.
iStartek VT200-L is the best 4G vehicle GPS Tracker. VT200-L is a 4G based GPS Tracking Device 4G. With built-in high-precision GPS positioning module reports the vehicle location and vehicle status to the vehicle tracking service platform through the 4G network for real-time vehicle monitoring, anti-theft, and dispatch management. It can be applied to fleet management, public transportation management, school bus management, taxi operation management, vehicle insurance company management, leasing management and private car anti-theft, etc.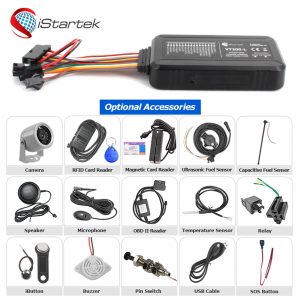 VT200-L has a built-in 128Mb Flash memory. When the device enters blind area, it will automatically save historical positioning data. When the network recover, it will automatically resend historical positioning data to the service platform.
VT200-L contains an RS232 port, which can be connected to RFID to perform identity recognition and vehicle control for vehicle drivers; It can also be connected to OBD reader to read car ECU data and other RS232 peripherals to achieve corresponding functions.
Product Function
GPS+GSM base station dual-mode positioning  
Real-time tracking
Track by time interval
Track by distance
Heading change report
Mileage report
128 Mb Flash
FOTA upgrade
Set ACC ON, ACC OFF time interval
External power failure alarm
SMS alarm
SOS alarm
Low battery alarm
Engine and door status change alarm
Support dual servers
Geo-fence alarm
Speeding alarm
GPS signal loss alarm
Harsh acceleration alarm
Harsh deceleration alarm
Harsh turning alarm
Impact alarm
Vibration (towing) alarm
Idling alarm
Fatigue driving alarm
Fuel theft alarm
Low fuel alarm
High and low temperature alarm
Buzzer alarm
Optional
Remote control fuel/electricity
RFID, iButton driver identification
Fuel sensor
Temperature sensor
OBD reader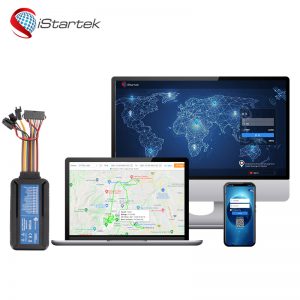 Please feel free to contact us if you are interested in our GPS Tracking Device 4G products.