Car owners who have used or plan to use GPS tracking devices will know that there are different types of trackers: external antennas, internal antennas, magnetic and OBD trackers. Different types of GPS trackers meet the needs of different groups of people. And what everyone hears most often is the magnetic GPS tracking device. Many people want to protect the safety of their cars, especially once the vehicle is stolen, they can use this magnetic GPS tracker to retrieve it. It is precise because of this that wireless GPS trackers that are simple to install and easy to operate are more popular among people. Especially nowadays wireless trackers have richer functions and a better experience.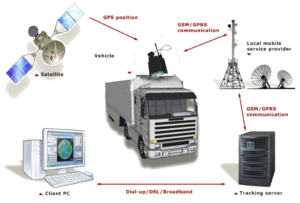 What kind of tracker is the magnetic GPS tracking device in the car? How is it different from other types of GPS trackers? Let's talk about it below:
The magnetic GPS tracking device is a kind of wireless one. It does not require wiring and can be used directly by attaching a powerful magnet to the car. It has a mini shape and is quite convenient to install. And because there is no need to rely on the cable to work, but rely on the built-in battery to work. Therefore, the mini GPS magnetic tracker can be placed anywhere in the car at will, and even in quite hidden places such as the chassis and seats. The advantage of easy installation of MINI magnetic GPS tracker allows car owners to install it in a suitable location without professional skills.
Compared with the other two kinds of trackers, the GPS magnetic mini tracker safer. The wiring tracker and OBD will be found by people with ulterior motives along the power line to find its hiding place, and the risk of being disassembled is relatively high. Some GPS magnetic MINI trackers work at a designated time and are highly flexible, and can avoid the search of signal detectors. In addition, the location of the tracker is hidden, and the risk of being dismantled is greatly reduced.
Some people think that wireless devices cannot be connected to the routes in the car, so the functions are certainly not more complete than the wiring. But in fact, today's magnetic suction equipment has many functions, and it is constantly increasing and improving. It also does not lack the functions that are usually used, such as real-time positioning, fence alarm, and remote monitoring.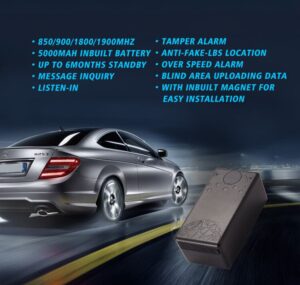 Finally, summarize the advantages of the magnetic GPS tracking device
Without any connecting wire, easy to install.

Built-in large-capacity super lithium battery, long working time

Real-time positioning, position reporting regularly, multiple modes can be set at any time. Meet the needs of customers.

Ultra-low power consumption ensures that the product can work for a long time.

Products with similar performance specifications have the smallest volume and are convenient for hidden installation.

Provide professional GPS solutions and products for car rental, installment, and mortgage.
The magnetic GPS tracking device is more concealed without wiring and can prevent interference and shielding. It has multiple reporting modes, which can be set at will, making it more flexible.