4G Satellite GPS Tracker is a device that uses 4G network and satellite positioning technology to track the location of an object or vehicle. It usually uses a GPS chip to obtain location information, and then sends the information to a cloud server or a terminal device such as a user's mobile phone through a 4G network.
Compared with the traditional 2G or 3G network, the data transmission speed of the 4G network is faster, the stability and reliability of the data transmission are also higher, and it can obtain the target location information more quickly and accurately, and transmit it to the user equipment. At the same time, satellite positioning technology can also provide more accurate location information, making the tracker's positioning effect better.
This kind of tracker is usually widely used in vehicle management, logistics transportation, cargo tracking, pet tracking, personnel positioning and other fields.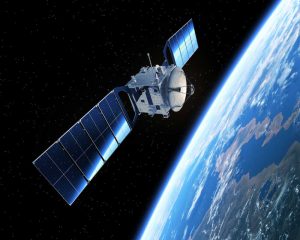 What is a GPS Tracker:
Global positioning system (GPS) is a direction-finding device which is normally put on vehicles for instance a car, a person, or an asset to determine their relative locations.
It could support GPS+GSM base station dual-mode positioning².
Real-time tracking: can see the tracking data in the real time.
Track by time interval: you can set the interval for the tracker to send the tracking data.²
Track by distance: Can track by distance.
Mileage report: Can check the mileage report on the tracking platform.
External power failure alarm: it can send alarm when the power supply is not connected anymore.
SMS alarm: can set number to receive sms alarm.
SOS alarm: can raise sos alarm in case of emergency.
Low battery alarm: when battery is low it can give alarm.
Engine and door status change alarm: can be able to check the remaining engine and if the door is open or close.
Support dual servers: Can support two servers at the same time to receive tracking data².
Geo-fence alarm: You may set Geo-fence to monitor th car in a certain spot and when it goes out of the circle the alarm will be triggered.
Over-Speeding alarm: able to monitor the speed while driving².
GPS signal loss alarm: can know if the Gps signal is lost.
Harsh acceleration alarm²
Harsh deceleration alarm²
Harsh turning alarm
Impact alarm: Alarm when there is any accident²
Vibration(towing) alarm²
Fatigue driving alarm: set hours to be drove and when they exceed without the driver taking rest the device will trigger fatigue alarm².
Fuel theft alarm: With fuel sensor you may be able to get fuel theft alarm, when the fuel drops abruptly.
Low fuel alarm: When the fuel level is low it can trigger alarm.
Highand low temperature alarm: with temperature sensor you may be able to know the temperature around.
128Mb Flash:inbuilt memory which is used for storing data when device is in blind area with no signal.
FOTA upgrade: can ugrade the firmware online through tracking platform.
Set ACC ON, ACC OFF time interval: You may cinfigure the time for ACC ON and OFF.
Remote control fuel/electricity: With relay you may be able to  cut off the negine in case of theft.
RFID,iButton driver identification(optional): Able to connect RFID and iButton for driver identification and vehicle control.
Buzzeralarm(optional): used for alarm sound.
Fuelsensor(optional): Fuel sensor(ultrasonic and capacitive) used for measuring the rmaining fuel.
Temperaturesensor(optional): used for measuring the temperature.
Supporting dual servers means that the Satellite GPS Tracker device has the function of connecting to two different servers. This kind of device can usually connect to the main server and the backup server at the same time. Once the main server fails or cannot be connected, the tracker device can automatically switch to the backup server to ensure that the tracking data can be transmitted and stored normally.
This dual-server function is usually used to improve the reliability and stability of data to prevent data loss or transmission failure due to server failure or network problems. In some application scenarios, such as logistics and transportation, vehicle management and other fields, the real-time and accuracy of data are very important, so the Satellite GPS Tracker with dual server function can effectively guarantee the stable operation of these applications.