Hello everyone this is Allen from iStartek, we are a quality factory for 2g 3g 4g GPS tracker and 4g router, in this article, we will show you how to set VT140 Vehicle GPS Tracking by Computer software Parameter Editor.
VT140 is 2G car GPS tracking which is specially designed for Indian government project AIS140, so it's using the customized protocol, normally our clients use it in their own tracking platform.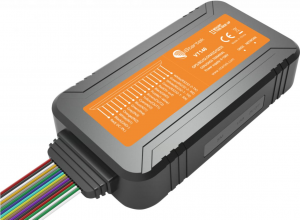 Before starting please add car GPS tracking device IMEI Number to your platform, prepare 1pcs VT140 car GPS tracking device with a sim card on it, 1pcs Micro USB Cable, 1PCS windows laptop.
Open the CD document provided by iStartek Team, install a USB driver based on your laptop OS, Win8 USB Cable can be used for WIN7, WIN8, WIN10 OS. After installing the USB Driver we can plug the USB cable into the laptop USB Port, go to our laptop device manager, to see what is the COM Port, then open Parameter editor, select the corresponding port.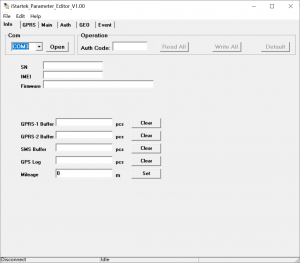 Turn on Vehicle GPS Tracking before connecting tracker with USB Cable, it's showing disconnect, now let's connect car GPS tracking with a USB cable, as we can see the bottom left corner shows connected, click read all. To make car GPS tracking online on the platform, there are some parameters we must set, such as IP1, IP, port, GPRS mode, time interval apn, let us set it one by one, for example: if the apn information is not internet, then you can modify it, if you want to set longer time interval you can modify it, if you want to set car GPS tracking to send data to your own platform, you can fill in your platform IP/domain port. If we want car GPS tracking to send data to the second server, then for IP2 setting we must set IP, port, GPRS mode, and time interval.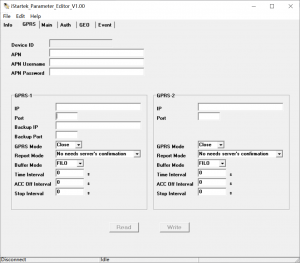 After filling in all information we need to set, click write all, then disconnect car GPS tracking with parameter editor, put the device in open sky place, after a while we can see the Blue and green led are on for 0.1 seconds, off for 2.9 seconds, that means car GPS tracking is connecting with the platform and getting valid GPS signal, so we can check car GPS tracking online status on a tracking platform.
Thank you for reading this article, if you have any query welcome to contact with iStartek Team. iStartek has rich experience in OEM&ODM projects, besides AIS140 Project, we also did other projects, such as:
Customize iStartek GPS tracker to meet per Thailand government project DLT demand, collect driver license information then send to the server.
Customize iStartek GPS tracker to meet per Philippines government project LTFRB demand, make tracker send data to 2 different servers.
Customize iStartek Vehicle GPS Tracking as per Singapore client demand, make tracker send data via HTTPS, etc…