Have you ever rebelliously wanted to own a motorcycle? Dreams that could not be realized in your childhood, have you realized it now? So you need a new GPS tracker for vehicle.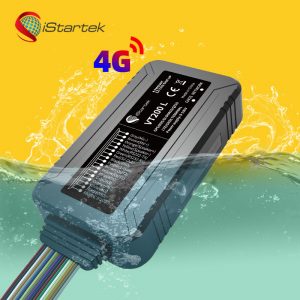 For a person who loves his car so much, should he treat it as a close partner? The other half spends more time with us than our parents, so how do you need to protect your significant other? Do you want to know its positioning at any time? Want to know if it is healthy? Do you want to know how many roads and places it takes you?
For these problems, iStartek Technology Company can help you!
a well-established manufacturer for 4G/5G Wireless Router and MIFI/UFI developing and producing in China since 2015.
This is our iStartek VT200 2G, VT200-L 4G GPS Tracker for vehicle suitable for any car model,  iStartek 4g car vehicle tracker support 4G/3G/2G network, that means we can put 2g sim card, 3g sim card or 4g sim card on it, to make it work.
Powerful function, slim size, built-in antenna, motorcycle tracker are also very easy to install for motorcycles. It is also equipped with IP66 waterproof function, even if your car is irritated and caught in the rain, it can be detected at any time if it is sick. Support the voltage of 9-100v, don't worry about it being incompatible with your car. It also has a camera function, which can help you record interesting things around you at any time when you travel, support 128 Mb Flash, so it can store buffer when the signal is lost to keep a complete tracking route. so that you will not miss any small details. If you want to add a small refrigerator to your beloved car, we also have a temperature sensor that can detect the temperature at any time. There is also an RFID function, not everyone can drive your car casually, only you can drive your car with your authorization. etc. There are more functions waiting for you to add, iStartek to meet.
May I ask why you haven't chosen our iStartek? Because our products are not strong enough and not many enough to satisfy you? Don't understand our services? Have no confidence in our after-sales service?
We offer 3 years quality warranty, with 2days fast delivery and 2 hours fast technical response, CE/ROHS approved.OEM and ODM projects are our specialty, iStartek R&D team got rich ODM experience for Government projects, such as NBTC, AIS140, LTFRB, etc.
Motorcycle trackers, car trackers, GPS Tracker for vehicle, iStartek are professional, and Thailand, the Philippines, India, etc. all have cooperative professional projects.
As long as you have needs, iStartek will do its best to satisfy you.
Still looking for a tracker for your beloved motorcycle?
Welcome to join iStartek, we look forward to seeing you soon. iStartek 4G VT200 L GPS Tracker for vehicle is your best choice.