Hello, hi everyone who reads this article. I am Russell and I am from China shenzhen iStartek Techinology Co.,Limited. I am glad to meet you.  Shenzhen iStartek Technology company is professional manufacturer for 4G/3G/2G/NB/Lora Vehicle GPS Trackers and 4G wireless router since 2015 in China. The Mini GPS Tracker 4G is a small and powerful device that allows for real-time location tracking. It is designed for use in a variety of situations, including tracking children or elderly relatives, monitoring employees, and keeping an eye on vehicles or assets.The Mini GPS Tracker 4G is a compact and reliable device that offers accurate location tracking with real-time updates using 4G LTE cellular technology.
With its 4G LTE technology, the GPS Tracker 4G provides accurate location data that can be viewed from any web-enabled device, including smartphones, tablets, and laptops.
One of the key features of the Mini GPS Tracker 4G is its compact size. Measuring just a few inches in length and width, it can easily be hidden away in a bag, pocket, or other discreet location. This makes it an ideal choice for covert tracking or situations where you don't want the device to be noticeable.
Despite its small size, the Mini GPS Tracker 4G is a highly capable device. It uses advanced 4G LTE technology to transmit location data in real-time, so you always know where the device is located. The device is also highly accurate, with location updates provided every few seconds.
One of the most significant advantages of the Mini GPS 4G is its real-time tracking capability. The device sends updates every few seconds, providing real-time tracking data that can be used for fleet management, personal safety, and asset tracking. The real-time tracking also makes it easy to track lost or stolen objects, and it can help recover them quickly.
In addition to real-time tracking, the Mini GPS Tracker also has a number of other useful features. For example, it can be set up to send alerts when the device enters or exits a particular location, such as a specific address or geographic area. It also has a built-in microphone and speaker, allowing you to listen in on conversations or other audio in the device's vicinity.
The Mini Tracker 4G is also designed with ease of use in mind. The device is small and lightweight, making it easy to carry around or conceal if necessary. It is also simple to set up and use, with intuitive controls and an easy-to-understand interface. The device comes with a rechargeable battery that provides long-lasting power, ensuring that you can track your device for extended periods without worrying about running out of power.
The GPS Tracker 4G is also highly versatile, with a variety of options for customization and configuration. It can be set up to work with a range of tracking platforms and software, and it can be programmed with specific settings to meet your needs.
Overall, the Mini Tracker 4G is a highly capable and flexible device that is ideal for a variety of tracking needs. Whether you're looking to keep an eye on a loved one, monitor employee movements, or track vehicles or assets, this powerful little device is up to the task. So if you're in the market for a reliable and compact GPS tracker, the Mini GPS Tracker is definitely worth considering.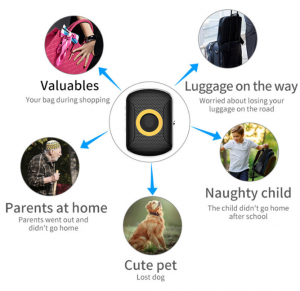 If you want to know more about iStartek vehicle and Mini GPS Tracker 4G products, you can check it on our official website: https://www.istartek.com/ Or send an email to: [email protected], My Whatsapp: 0086-135 3019 8325, Thank you for watching. Grateful.We are always at your service.