The 4G sim card router is a high-speed industrial Internet of Things router, compatible with 4G/3.5G/3G/2.5G networks across the board, flagship-level configuration, VPN links, industrial-level protection, and wide-temperature design, which can easily form a high-speed and stable wireless transmission network, Use the public LTE network to provide users with wireless long-distance data transmission functions.
The 4G sim card slot router uses a high-performance industrial-grade 32-bit communication processor and industrial-grade wireless module, with an embedded real-time operating system as the software support platform, and provides 1 RS232 (or RS485/RS422), Ethernet LAN, Ethernet WAN, and 1 WIFI interface, can connect serial device, Ethernet device, and WIFI device at the same time, realize data transparent transmission and routing function.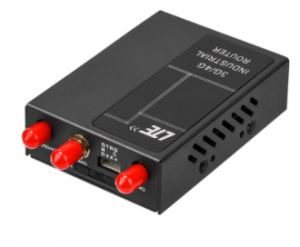 Industrial-grade products have patented technology to maintain the stability of the system to ensure that the equipment is always online; the sim card router adopts a metal shell, anti-interference and radiation-proof, and industrial-grade design on the hardware; the system has a watchdog WDT protection, industry router have passed strict design, testing and 10 Years of practical application, product performance is stable and reliable.
The 4G wireless router has been widely used in industries such as finance, transportation, monitoring, water conservancy, environmental protection, electricity, postal services, meteorology, mobile Internet of Things, and telecom Internet of Things.
Application field of the wireless router:
4G LTE industry router has been used in practice, wifi hotspots, bus wifi, etc., and others have not been officially used. The following sim card router has been used in cases, and the theory is that they can be transferred to a 4G sim card router.
4G Sim card router can be used for Smart transportation: HD electronic bayonet application, HD electronic police application, Road wireless video surveillance, etc.
4g LTE industry router can be used for Vehicle monitoring: Bus wireless video surveillance, Taxi video surveillance, Bus video surveillance, etc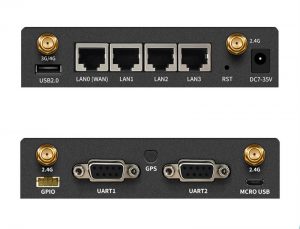 The industrial router can be used for Security Monitoring: Security wireless mobile detection system, Security, wireless video surveillance
The outdoor router can be used for Industrial monitoring: Wireless video surveillance on-site, Industrial big data transmission, Remote crane monitoring and management, Elevator remote monitoring, etc.
The industrial router can be used for the Financial sector: Wireless ATM self-service terminal, Coal mine tax monitoring system, Wireless POS machine application, etc.
The industrial router can be used for Power Industry: 3G video surveillance in the substation, Transformer remote monitoring, and management, Video surveillance of power lines, etc.
Sim card router can be used for the Environmental protection industry: 3G noise monitoring system, Pollution source wireless monitoring system, Wireless environment monitoring system
The outdoor industrial router can be used for the Water conservancy industry: Reservoir remote monitoring system, Water environment integrated monitoring system
Other industries: Municipal engineering, Oil monitoring, Agricultural applications, Wireless WIFI application, etc.
If you want more about our Sim card router, please contact us freely.