Hello, hi everyone who reads this article. I am Russell and I am from China shenzhen iStartek Techinology Co.,Limited. I am glad to meet you.  Shenzhen iStartek Technology company is professional manufacturer for 4G/3G/2G/NB/Lora Vehicle GPS Trackers and 4G wireless router since 2015 in China.
There are many applications of the GPS satellite positioning system. Although it was originally developed for military purposes, it was gradually applied to daily life. Such as personnel positioning, vehicle positioning. Now battery cars, motorcycles, etc. can use the GPS satellite positioning system. In the field of application of GPS trackers, the most widely used is still the automotive industry.
For the automotive industry. Our products can be applied to vehicle gps trackers tracking. Whether in daily life, rental car management, or fleet management. You need to track the location of the vehicle, check the status of the vehicle, check the fuel level, and anti-theft functions, etc.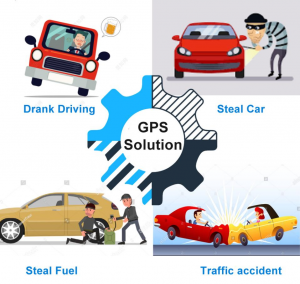 According to the project requirements of each country and different customers, our R&D department will provide satisfactory factory solutions.
Today I will introduce a vehicle GPS tracker, which is very suitable for personal vehicles. You can use it for cars, motorcycles, trucks, etc.
VT100 Vehicle GPS Trackers series, built-in antenna device, supports 9-100V, can be connected to relays, microphones, SOS buttons, fuel sensors, OBD decoders, speakers, buzzers, speed limiters, etc.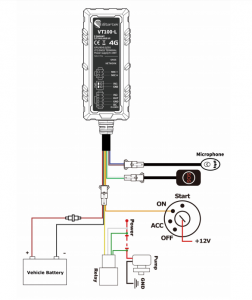 VT100-L 4g vehicle gps trackers:
》4G Band 
》Real time track by SMS/GPRS
》Various anti-theft alarms
》Engine Cut (Engine immobilization)
》9-100V Power Supply
》ACC detection
》Voice monitor
》Fuel monitor
》Geo-fence alarm
》Remote control fuel/electricity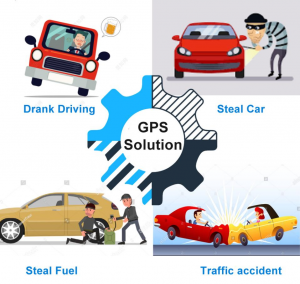 For Vehicle GPS Trackers electric fence. Regarding a regular or irregular graphic area that we can draw on the map, this area can be used to limit the range of activities, driving speed, operating status, etc. of the vehicle. If the vehicle leaves this area, it will trigger an electronic fence alarm.
About remote control of automobile oil circuit. You can issue instructions to the vehicle to remotely switch the oil circuit of the vehicle through the control monitoring platform or SMS commands.To achieve the purpose of remote control of the vehicle. Increase the anti-theft factor. Even if the vehicle is stolen, the control right is still in your own hands, so that you can control the dynamics of the vehicle anytime, anywhere.
Our VT100-L also has a fuel monitoring function. We have ultrasonic fuel sensors, capacitive fuel sensors and OBD readers. C12 is an OBD decoder with a compact size. One end uses an OBD interface to connect to the car to collect automotive bus data, the other end uses an RS232 interface to connect to iStartek GPS Tracker, decodes the automotive bus data and transmits it to iStartek GPS Tracker through RS232 and upload to the GPS Tracking platform to monitor the running status of the car. It can be used for diagnostic of a large part of the car.
With capacitance as the sensitive element, CLS sensor series continuous detects the height of the fuel level with 1mm resolution. Sensor length can also be shorten to fit tanks with different heights. With a wide range of voltage input, and easily adjustable length, the CLS is easy to setup and works with a wide range of applications.
If you want to know more about iStartek vehicle gps trackers products, you can check it on our official website: https://www.istartek.com/ Or send an email to: [email protected], My Whatsapp: 0086-135 3019 8325, Thank you for watching. Grateful.We are always at your service.